Legionella control measures & guidance
The control of legionella bacteria in water systems is essential to ensuring occupant safety, by stopping the spread of the well-documented Legionnaire's disease. Legionella bacteria can grow in any location where water is present – such as HVAC systems, cooling towers, sanitation and general plumbing.
Guidance for controlling Legionella is detailed in HSG274 and in the Approved Code of Practice L8 2013 – The Control of Legionella Bacteria in Water Systems (ACoP L8). If a business doesn't comply, not only will people's health be put at risk, responsible parties could be sued for negligence.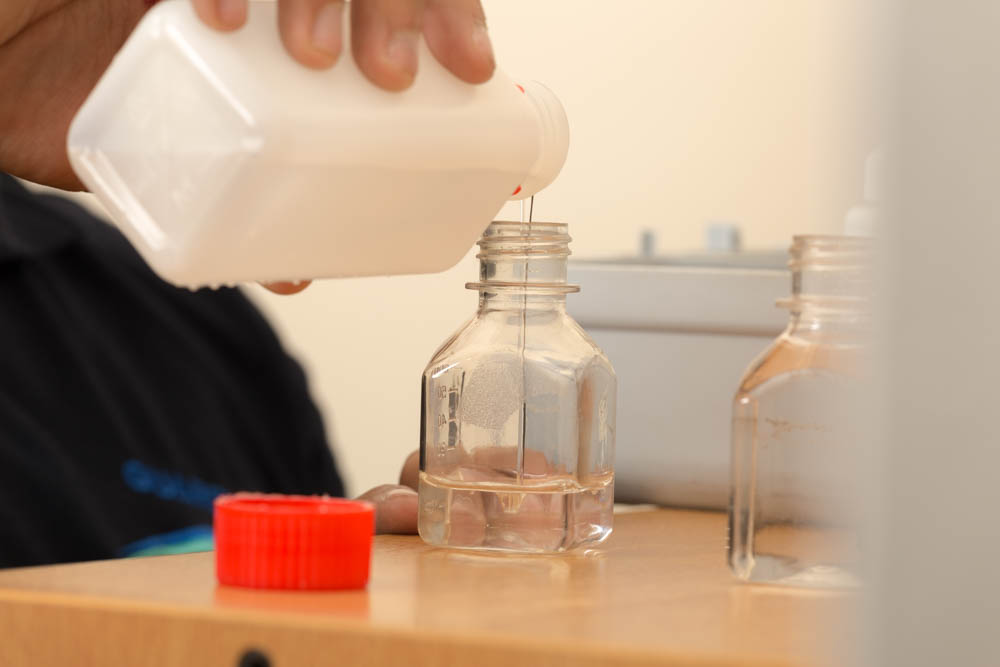 To control legionella, the following activities must be carried out:
Responsible parties, such as landlords, building managers and maintenance teams must familiarise themselves with ACoP L8
As part of this compliance, a suitable risk assessment must take place
Following risk assessment, legionella control programmes can be put in place where required, including treatment such as chemical dosing.
Guardian Water Treatment offers a range of legionella control services, helping businesses at every stage of this process; from ACoP L9 compliance, through to ongoing water treatment.
For more information about Legionella Risk Assessment services, click here.
Legionella water treatment
Guardian is a water treatment specialist, using chemical water treatments and non-chemical alternatives – we are able to select the best treatment for the given application based on risk and environmental factors. Treatments include Advanced Oxygenation Technology (AOT); a safe and highly effective option for the control of bacterial growth, without the need for harsh chemicals.
Control of legionella bacteria in water systems checklist:
Identification and assessment of all sources of legionella risk, carried out in accordance with BS 8580:2010 – Water-quality Risk Assessment for Legionella control
Preparation of a written legionella control scheme
Appointment of a responsible person to implement and manage the scheme
Keeping appropriate records
Guardian's Legionella Risk Assessors are competent City & Guilds qualified engineers. Our team has detailed knowledge of domestic and commercial water systems allowing us to quickly identify the conditions that can lead to an outbreak of Legionella.
We are also registered with the Legionella Control Association (LCA), to find out more about the LCA and view our certificate, click here
For more information about our Legionella risk assessment services, click here.
For more information about how to comply with ACoP L8, click here.
Want help with legionella control in your building? Contact us to find out more.