BSRIA compliance
For more information, and to purchase these guides, click here.
BSRIA (Building Services Research and Information) provides a structured framework for carrying out Legionella risk assessments. BSRIA's Legionnaires' Disease Risk Assessment (BG57/2015) is designed for building managers, competent in-house staff or specialist consultants – Guardian adheres to its framework for both risk assessment and pre-commissioning services – taking into account the Approved Code of Practice and Guidance (ACOP L8) and associated guidance (HSG274 part 1-3).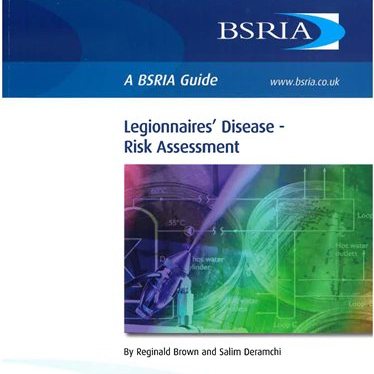 BSRIA's Legionella guides assist the assessor to gauge the risk posed by Legionella bacteria in a wide range of situations and, where necessary, make recommendations to reduce and control that risk. Resulting actions will allow the responsible person to show compliance with the relevant health and safety legislation. Without this, they risk prosecution by the Health and Safety Executive (HSE).
In addition, BSRIA has published Legionnaire's Disease – Operation and Maintenance Log Book (BG58/2015), which specifically covers the recording of operation and maintenance data for risk systems, featuring a selection of editable forms for the common risk systems that can be used to create the log book.
For more information, and to purchase these guides, click here.